---
Study: Ten Most Expensive Cities To Get A Speeding Ticket In Colorado
It's never fun to get a speeding ticket and it's very expensive! The finance website, Nerd Wallet, released a list of the top ten most expensive cities to get a speeding ticket in Colorado and the true cost of one ticket, including the car insurance premium increase.


So, what are the ten most expensive places to get a speeding ticket in Colorado?
Speeding is expensive — and tickets are not the only cost. According to Colorado state regulations, a driver caught speeding 20 miles per hour over the speed limit must pay $232, though the exact fine will vary depending on who cites you and where you are cited. The ticket itself is not the only cost associated with speeding. For almost all drivers, insurance premiums go up as well. On average, Colorado drivers pay $135.61 more per year for insurance after getting a speeding ticket. For many insurers, the rate increases typically last for about three years, which means that Colorado drivers can end up paying an extra $406.83 for insurance after a single ticket.
[ Nerd Wallet ]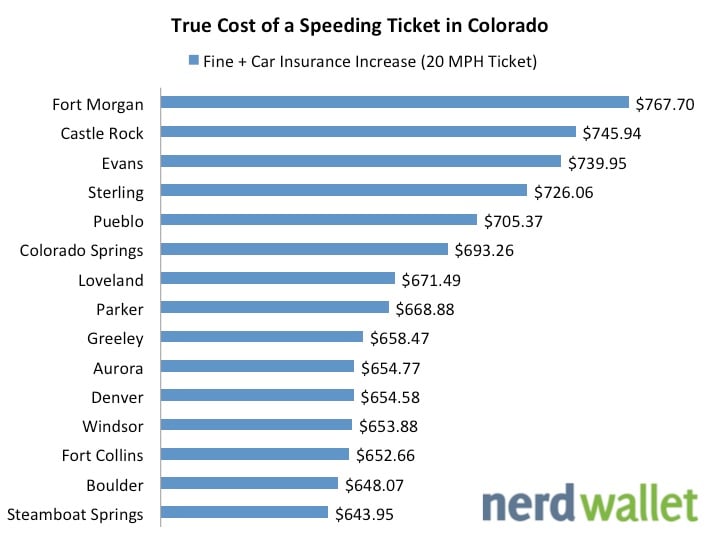 Via:

NerdWallet